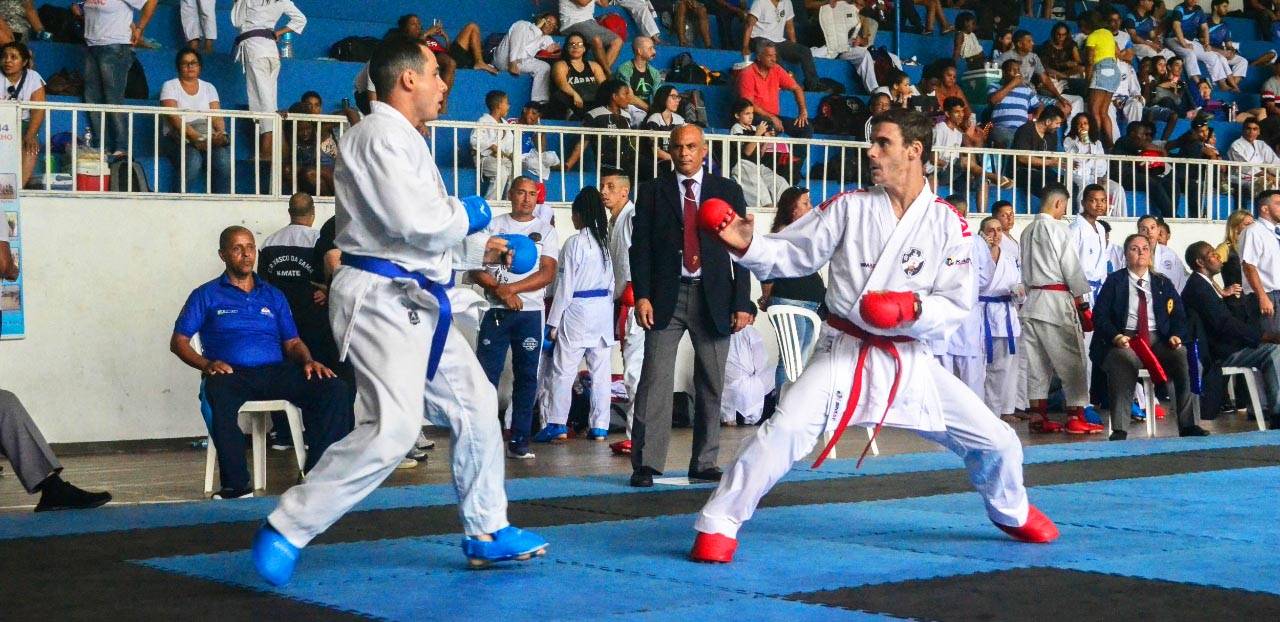 Dont know your Kata from your Kumite? Accidentally bought a Judo or Taekwondo uniform and not sure why it matters?
Whether you are just getting started in the sport of Karate, or its time to replace your Gi's, or even heading to a World Karate Federation (WKF) event for the first time - having the right gear for the right category is essential (and in the case of the WKF, having the right gear is regulated!)
Our guide to karate uniforms will set it straight, so you can get back to enjoying the sport instead of worrying about meeting regulations. We will take you through the basics requirements of each karate style uniform, why its important, how to size yourself correctly and why fabrics weights matter. If in doubt after reading our guide, we recommend speaking with your local club or school representative, or contacting our support team.  
1. KATA OR KUMITE?
While there are many types or styles of Karate that can be taught by clubs and schools, the first step is knowing which competition discipline you are participating in - Kata or Kumite. Each competition discipline has a distinct style of Uniform otherwise known as a Gi, so knowing which discipline is the first step.
Kata - This discipline in competition can be compared to a performance, either solo or with a group. Focus is on technique, discipline and flow. There is no sparring or direct opponent in Kata.
Kumite - This discipline in competition is what most people think of, when we talk about Karate. Two opponents are sparring, attempting to land blows on each other.
2. HOW IS A KUMITE UNIFORM DIFFERENT TO A KATA?
A Kumite uniform should be light, free moving allow for fast unrestricted body movement. The uniform should not impede the wearer in any way.
Look for:
Breathable or mesh fabrics that keep the body cool during competition
Full length gussets that allow leg freedom for kicks
Reinforced seams and stitching. Kumite is a physical sport and durability is key. Poor quality uniforms can rip to tear during competition.
A Kata uniform should be made from a heavier weight fabric. The Kata uniform is part of the performance or competition, where the uniform makes a "snap" during specific techniques or movements, enhancing the performance.
Look for
Heavy weight fabrics that provide a crisp, load "snap" during training or competition
Breathable and flexible fabrics - cotton blends that provide durability and comfort
3. FABRIC WEIGHTS
Typically karate jacket and pants can come in three different fabric weights, from 8oz to 12oz. Lighter weights are great for beginners or children but may be less durable. If your training schedule is busy with several sessions a week, heavier weights will be more durable.
Look for:
Quality workmanship like 10 row stitching on cuffs and sleeves. High stitch row counts mean long lasting and durable fabric and construction has been used.
Reinforced seams - Karate is a high energy sport and your uniforms will be tested to the limit. Reinforced seams will last longer and wont wear out in the wash.
4. WHAT SIZE?
Karate uniforms should be free flowing and unrestricted. Kids and Adults uniforms can be sized correctly firstly by measuring your height. Check your height against karate gi sizing chart to ensure you get the right size. Each uniform will have its own specific sizing, so be sure the check the product page. If you have a fuller figure, go up 1 size. If you prefer a tight fit, we recommend going down 1 size.
| | |
| --- | --- |
| Height | Size |
| 90cm | 00000 |
| 100cm | 0000 |
| 110cm | 000 |
| 120cm | 00 |
| 130cm | 0 |
| 140cm | 1 |
| 150cm | 2 |
| 160cm | 3 |
| 170cm | 4 |
| 180cm | 5 |
| 190cm | 6 |
| 200cm | 7 |
| 210cm | 8 |
5. PLAN ON COMPETING?
If you plan on competing, consider a uniform that is World Karate Federation (WKF) approved. These uniforms have been manufactured to WKF competition specification. WKF approved uniforms are the only uniforms that can be worn at these events.

Want to know more? Still need more help? View our range of Karate Uniforms or WKF Approved Uniforms or contact our support team on help@smai.com
---
---